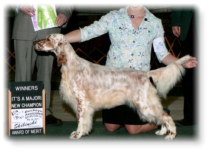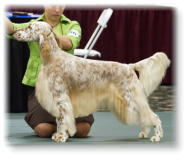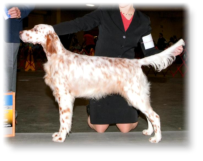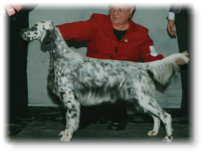 CH. BJ'S FESTIVITY PAGANI ZONDA
(IVY)
Finished with two specialty majors.
All points from Bred By Exhibitor
GCH.Can. CH. BJ'S FESTIVITY BUGATTI VEYRON
(BUGG)
Group and Specialty
Winner
BJ'S FORTUNE HUNTER
(HUNTER)
Needs a major to finish
Certified Service and Therapy Dog!
BJ'S FESTIVITY ADVENTURER'S CHARM
(ADDY)
National Specialty Futurity Class
winner
CH. SALOMONE'S FIDDLE DEE DEE
(FIDDLE)
Finished with 3 majors,
including Best of Breed
over specials
BJ'S FESTIVITY THIRD TIMES A CHARM
(DREI)
Pointed from the puppy class
owner-handled! Best of Opposite Sex
over specials!

BACK
Roll mouse over picture
for larger view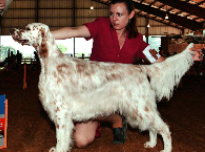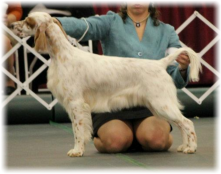 CH. FESTIVITY BJ'S I'M A FOOL
FOR YOU, JH, CGC
(LOOFA)
Avid bird hunter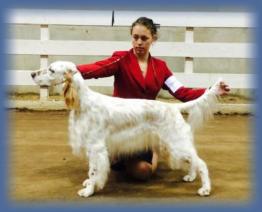 Best of Breed winner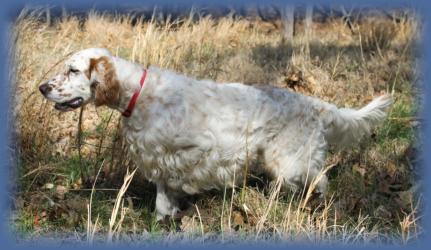 CH. FESTIVITY BJ'S NOBODY'S FOOL, MH
(KOTA)
Owned and trained by Ron Hobbs